Your Photos Are Ready
Hey Soul Mates,
Pictures from our throwdown at the Gig on Thursday are ready for your viewing pleasure. We got a lot of nice feedback from our fans from the UK and around the States about the webcast of our show. If you haven't seen the video yet, uh-oh. You can try this link:

Rush Hour Soul at the Gig

. It should open Window Media Player and start the program. No guarantee on how long it will be available through alternatv. We hope to have it available for you to stream again very soon.

Click on the pic below to check out the photos now!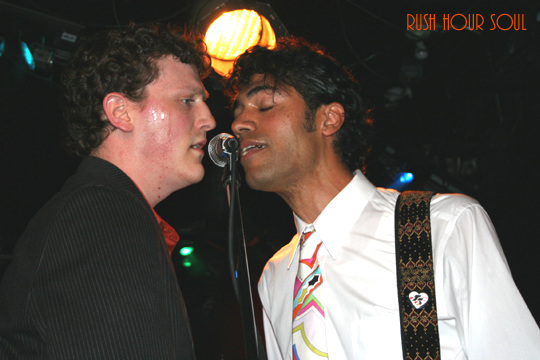 It was a chill day. Went down to Melrose for a while. Didn't find anything interesting this time. Stopped into Amoeba and had to keep myself from buying a fistful of old 45s. Ha Ha. But the picture sleeves make such inexpensive artwork!
Have a peaceful Sunday, y'all.
Love, Power, Peace